cattle
The following videos are some purebred Red Angus cows we bought at A-1 Red Label sale in Muenster, TX on September 6, 2014. Thank you to Tony Tolar for letting us have these videos of these cows we purchased. They are a sample of the type of cows we want to put together: Easy fleshing, moderate, durable feet and legs, and correct in their skeletal bone-work. From a conformation aspect, these cows are truly functional, and time will tell us how strong they are maternally.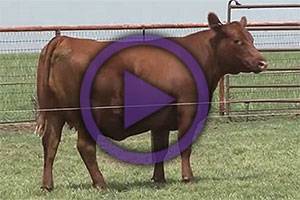 A-1 Ella 4442
ARA1511427
|
DOB: 03/14/2012
4442 was one of the nicest balanced females in A-1's sale last September. That wedge-shape design with a deep flank and clean front end sets this heifer in an uncommon category. She has a ton of fore rib for a Red Angus, and her udder is wide, flat, and blends right in with her underline the way it is supposed to. For our goals here in the South, she is just the right size, and is slicked off perfect for our milder climate. We will flush her early spring and see how she goes!

Click here for epds & full pedigree

Red Lazy MC 21U
ARA1408873
|
DOB: 02/09/2008
This Smash daughter is a dark- red powerfully built cow. Her feet are big with a lot of heel, and she possesses as much bone as you will find in the breed. This moderate, wide-pinned, big ribbed cow is built like we want them, and she has a place here until she disappoints us. But I bet that won't happen.
Click here for epds & full pedigree

sires
Pie One of a Kind 352
ARA1651711
|
DOB: 02/10/2013
We are proud to be partners with Duff Cattle Company on this bull. He was purchased at Pieper's Red Angus Sale in the spring of 2014. From what I have seen so far, "1Oak" is ahead of the breed in terms of bone and ruggedness in a really sound, well designed package. He has very large testicles, and a perfect disposition. On paper, he is one of the best carcass bulls in the country, plus a low birth weight with big performance numbers.
Click here for epds & full pedigree